Thank You 
To everyone who helped make our Annual Appeal a great success
The Center cannot survive without generous, socially conscious people like you. Your donations help the most vulnerable children, making it possible for them to look forward to a secure, safe and healthy future. We truly appreciate your generous support. 
Success Beyond 18
– Improving Outcomes for Foster Youth
December Conference at State Capitol Leads to Proposed Legislation
The Center for Children's Advocacy spearheaded production of a powerful conference where state agency leaders, legislators, advocates and youth discussed how to help young people exit foster care with the skills and strengths necessary to succeed in the community. Working with partner organizations Jim Casey Youth Opportunities Initiative and Connecticut Voices for Children, the Center brought together experts from around the country, including child welfare leaders from California and Pennsylvania who have extended foster care to age twenty-one for virtually all youth in care. 
The conference, "Success Beyond 18: Improving Outcomes for Children in the Care of the Department of Children and Families," was launched in the wake of the federal Fostering Connections to Success and Increasing Adoptions Act, which offers states federal reimbursement to support opportunities and services for adolescents in foster care until age 21. These federal reforms were based on increasing evidence that investing in housing and education for young people in foster care is essential to their ability to live independently and make positive contributions to the community. Extension of care to 21 has itself been billed as an important strategy to reduce homelessness, increase educational outcomes and promote independence. 
Inspirational remarks and strong encouragement were articulated by multiple state legislators, including Representatives Toni Walker and Diana Urban, and Senator Terry Gerratana. A keynote presentation was made by Dr. Mark Courtney of the University of Chicago, the nation's leading researcher on improving outcomes for adolescents in foster care. Over thirty youth spoke eloquently and emotionally about their experiences in foster care, their heartache after separation from family members, and their gratitude and reliance on adults who became lifelong resources for them. They spoke about their own resilience and motivation as they still struggled with fears about what the future will hold, emphasizing their need for positive role models, meaningful education and ongoing support as they find their footing independently from DCF. 
DCF Commissioner Joette Katz dedicated the entire day to the Conference, listening to presenters and youth before making her own remarks about how DCF would continue its efforts to assist young people transitioning from foster care. Commissioner Katz was joined on a final panel by Department of Mental Health and Addiction Services Commissioner Pat Rehmer, Chief Administrative Judge for Juvenile Matters Carol Wolven and State Department of Education representative Christine Spak. Panelists spoke about strengthening DCF's existing spectrum of support for adolescents, acknowledging youths' desire for education, job opportunities and community-based supports. Judge Wolven affirmed the Judicial Branch's commitment to ensuring that each youth in foster care has access to meaningful legal advocacy. 
The Conference helped launch a proposed bill to fund services for more foster youth through age 21. For more information about these efforts, please contact Sarah Healy Eagan.
Please join us for a bit of 
Sunshine in February!
Thursday February 28, 2013 
5:30 to 7:30 pm at Trump Parc, Stamford, CT
Center for Children's Advocacy will present 
2013 Champion of Children Awards to:
L. Philip Guzman, PhD and Irma Camacho
Child and Family Guidance Center
Michael Meyer and Kevin Durkin
Stamford Public Schools
Good Food, Good Friends, Inspiring Evening!
Tickets $60  –  RSVP Now!
Major Sponsors: Rutkin, Oldham & Griffin; Keren Foundation; Fairway Market; Trump Parc.
Raise the Grade!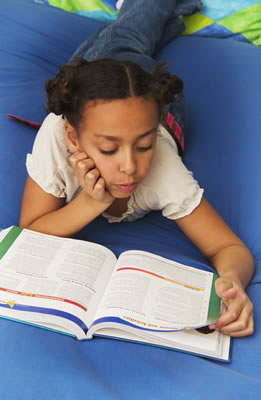 Center Presents Educational Reforms for Youth in State Care to CT Achievement Gap Task Force
In December, the Center for Children's Advocacy presented to the Connecticut Achievement Gap Taskforce regarding steps the state must take to foster educational success for youth in the care or custody of state.
The Taskforce, co-chaired by Senator Toni Harp and Dr. Miguel Cardona, was created by Public Act 11-185 to address the academic achievement gap in Connecticut and create a plan to eliminate the gap by January 1, 2020. The Center was asked to outline the educational needs of at-risk youth, including youth in foster care and the juvenile justice system, and recommend strategic reforms to ensure educational success for these children. With support and assistance from students and faculty at the Yale Legislative Advocacy Clinic, the Center reported that educational achievement for these youth is dire. There is often little or no data on how vulnerable, state-involved children fare in school. Many of these youth have no single adult charged with getting their report cards and ensuring that they receive tutoring or other supports that they need to succeed.
The Center's presentation focused on the development of necessary reforms, including:
Mandate that state agencies such as DCF, the State Department of Education, and Court Support Services Division track and document the educational achievement of youth in foster care or the juvenile justice system, and that state-run educational facilities submit strategic school profiles like that required of any other school district
Because so many of at-risk youth are educated in so-called "alternative schools," require the state to define what constitutes an "alternative" school or program, mandate that districts obtain informed consent of the youth's legal guardian before a youth is placed in such a program, and require that these schools provide similar class hours and access to courses as mainstream public program. Currently, there are virtually no state requirements or oversight of alternative programs. Many have dismal attendance and graduation rates.
Mandate that young children in the custody of the state be enrolled in early childhood education programs and prioritized for new preschool slots.
Ensure that all DCF-committed children in 1st through 3rd grade who cannot read at grade level are given targeted academic and related support services and monitoring.
Launch a "Raise the Grade Pilot Program" in under-performing districts to increase achievement levels of youth in state care and at-risk youth served by the state.
Read CTMirror story at www.kidscounsel.org 
Alternative Schools Reform
Prestigious Grant from Robert Wood Johnson
Center Takes Direct Aim at State's Educational Achievement Gap, Reform of Alternative Schools
The Center for Children's Advocacy was recently awarded a grant by the Robert Wood Johnson (RWJ) Foundation, a national foundation based in New Jersey, to advocate for systemic reforms to improve alternative schools in Connecticut. Chosen as one of 18 recipients from a pool of over 400 applicants, this grant allows the Center to build on previous and current work for education reform. 
Data from the U.S. Department of Education shows the gap between Connecticut's overall graduation rate and the graduation rate for low income students was 21 percentage points – the largest among all the states reporting data. Only 62 percent of low income students in Connecticut graduate on time, a rate among the worst in the country. Connecticut has similarly abysmal graduation rates for African-American students, Latino students and students with special needs. 
One of the components contributing to this achievement gap is the proliferation of substandard alternative schools across the state. While some alternative schools provide quality educational programming, they are not explicitly required to meet state education standards. Districts can move students into alternative schools without parental consent, and many alternative schools do not offer the same class hours or courses as regular schools.
Invisible Students, a study of Connecticut alternative schools by A Better Way Foundation, found that alternative schools are often used to remove from traditional school students who are low achieving, have poor school attendance, or who have special needs that are not being addressed.  Alternative schools have tremendously high dropout rates – more than 90% at some schools – and many have become "dumping grounds" for vulnerable students.
Funded by the RWJ grant, the Alternative Schools Reform Project partners the Center for Children's Advocacy with a coalition of community agencies, parents, health programs and government agencies in Bridgeport to gather data, educate parents about alternative school rights and advocate for systemic statewide reforms that ensure that alternative schools report the same types of data reported by traditional schools, establish standardized processes for student transfers to alternative schools, and provide class hours and course offerings that are the same as those at traditional schools.  
Leon Smith Joins CCA
Alternative School Reform Project
Attorney Leon Smith has joined the Center for Children's Advocacy as Director of the new Alternative School Reform Project. He has been an attorney and advocate for the past 11 years, working with youth from impoverished and disadvantaged backgrounds.
Attorney Smith began his career in 2001 as a juvenile court public defender, first in Rhode Island and later in Massachusetts. He subsequently managed his own law practice devoted primarily to juvenile court advocacy and services and assistance for youth who had fallen through the cracks and could not access appropriate services. He has experience on public policy issues in the juvenile justice system on the local and national level, and is familiar with reforms and interventions used to benefit youth in the educational system. Contact Leon Smith at lsmith@kidscounsel.org. 
Reducing Disproportionate Minority Contact (DMC)
in the Juvenile Justice System
CCA Project Gaining State and National Recognition
The Center for Children's Advocacy DMC project, undertaken in partnership with the Center for Children's Law and Policy, supports efforts in Bridgeport and Hartford to reduce racial and ethnic disparities in the juvenile justice system. The project's focus is an analysis of disparities at key decision points in the juvenile justice system, and implementation/monitoring of interventions that achieve measurable reductions in racial and ethnic disparities.
Results were presented to the MacArthur Foundation Models for Change conference in December. and featured in Models for Change DMC News, covered in USA Today, the Hartford Courant and Connecticut Law Tribune. Accomplishments include:
Memoranda of Understanding (MOU) between the police departments and public schools in Bridgeport and Hartford. Each jurisdiction has established a School-Police Collaboration Team to monitor school-based arrests and oversee implementation of the MOU – an important milestone in the ongoing effort to reduce school-based arrests. 
Substantial reduction in school-based arrests of youth of color. In Hartford, arrests fell 78% from March through June 2012 compared with the previous year, contributing to a 28% drop in overall delinquency referrals to juvenile court from January to June 2012. In Bridgeport, school-based referrals were down almost 40% over the same period. In both cities, almost all youth arrested in schools prior to reform were youth of color. The reductions represent a substantial number of children who no longer have contact with the juvenile justice system for minor misconduct.
Increased use of community-based resources to divert youth from involvement with the juvenile justice system. Bridgeport has finalized an agreement to send all misdemeanor arrests and some felony arrests to the Juvenile Review Board (JRB) instead of the juvenile court. In Hartford, the Court Support Services Division (CSSD) has agreed to pilot a School-Based Diversion Initiative (SBDI) at Hartford Public High School, Weaver High School and Rawson Middle School during the 2012-2013 school year. These three schools had the highest rates of arrest and referral during the previous school year. SBDI provides schools with training and other resources to help manage student conduct without referral to the juvenile justice system. Hartford officials are also training all school resource officers and patrol officers on the use of Emergency Mobile Psychiatric Services to manage crises.    
New statewide probation policy to reduce detention for technical violations of probation and violations of court orders that do not jeopardize public safety. A large number of youth of color enter detention for violating probation or court orders. These behaviors, although concerning, often do not represent a public safety risk. To address this, the project encouraged CSSD to develop a system of graduated incentives and sanctions for youth on probation. The new statewide policy was implemented on July 1, 2012 and requires probation officers to use a range of sanctions and reward to hold youth accountable. This reform is a good example of the project's positive impact on policy and practice throughout the state.
For more information, contact CCA Executive Director Martha Stone, Esq.
CCA's 2013 Legislative Initiatives
Improving Life for the Most Vulnerable Children
Connecticut faces an impending budget deficit, but the Center's 2013 legislative initiatives will provide both short-term stability for vulnerable children and reduce long-term costs resulting from health, educational and juvenile justice disparities.
Reduce Educational Disparities 
Raise the Grade: Reduce Disparities for Children in State Care 

As Connecticut strives to close the Achievement Gap, we know that abused and neglected children in foster care and in the juvenile justice system are working substantially below grade level, often are retained in school, and many do not go on to participate successfully in post-secondary programs. Raise the Grade initiatives will ensure that these children and youth are provided with appropriate services to improve academic achievement, reduce truancy and adverse disciplinary actions and foster positive outcomes. See "

Raise the Grade" above and check important links at www.kidscounsel.org or email Sarah Eagan or Leon Smith for information.
Sheff v. O'Neill: as part of its continuing advocacy in the landmark educational equity case, the Center seeks to ensure that funding is provided to meet state compliance with goals outlined in the court approved settlement agreement; to allow charter schools to receive transportation reimbursement from the state if they participate in the Sheff remedy. Email Martha Stone for information.
Appropriate Educational Services to Children with Sickle Cell Disease: address educational and health disparities suffered by children diagnosed with Sickle Cell disease (SCD); work with educational and health leaders to improve outcomes for SCD patients by providing educational supports in and out of the classroom. Email Bonnie Roswig for information.
Address Health Disparities for At-Risk Children and Youth
Birth to Three:
Improve Access to Early Intervention for Children Exposed to Abuse or Neglect
Consistent with federal law, ensure that all children who have been exposed to substantiated abuse or neglect are screened to determine eligibility for Birth to Three services, Connecticut's early intervention program for children under age three who have significant developmental delays or who are diagnosed with a physical or mental condition with a high probability of resulting in a developmental delay. Research on children in the child welfare system estimates that upwards of 40% of young children who have been exposed to abuse or neglect require developmental support services. Email  Sarah Eagan for information.

  
Improve Outcomes for Unaccompanied Homeless Youth
Center for Children's Advocacy

860-570-5327